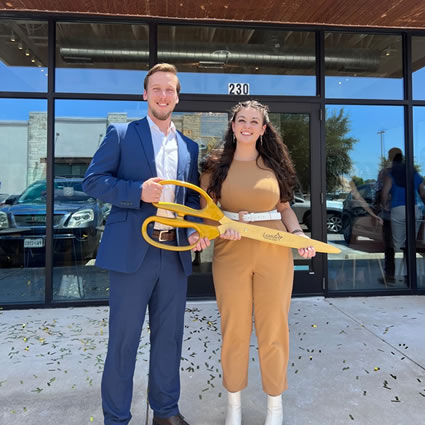 About Colburn Chiropractic
Don't Let Your Health Limit You!
Whether you need pain relief or want to prevent issues before they begin, we can help you accomplish your goals. Colburn Chiropractic is driven by a mission to help more people live without limits and build a life rich with health, happiness, and dynamism.
We love watching our patients' health flourish as they move beyond reactive pain care and instead take a proactive approach to boosting their wellness. With specialty therapies that cater to your needs and customized care that targets your unique health journey, we can help you achieve the quality of life you want.
MEET THE DOCTOR »

Our History
Colburn Chiropractic is a family-owned practice, with Dr. Devin Colburn in the adjusting room and his wife at the front desk as the office manager. We see each patient as an extension of the family. We get to know you and go the extra mile to provide individualized care that fits your needs.
Dr. Devin Colburn and his wife moved to Leander to open this clinic because they loved the community and felt right at home with a shared set of values. They're excited to provide their neighbors with a way to improve their wellness naturally so they can get more out of life.
Pushing the Limits of Personalized Care
We're always learning and striving to be better at what we do, so we can deliver you the highest quality of care available.
Our goal is to offer a higher quality of care than other clinics, as we combine state-of-the-art technologies with attention to detail and precise adjustments so you heal faster, feel better longer, and amaze yourself with how much you can do. We've seen our adjustments reshape people's futures again and again.
Reclaim Your Health Today
Whatever your health goals are, we want to help you make them happen. Book your first visit now.
---
About Colburn Chiropractic | (512) 456-7825